Beautiful Gold Coast Wedding Gowns
Be Inspired by Gold Coast Wedding Gowns
Silk Brides is a exclusive bridal boutique located at the Gold Coast, Queensland.

The perfect wedding begins with the perfect dress.
Silk Brides offers an exclusive, designer experience for every individual bride.
Our central Varsity Lakes location provides a convenient and exciting choice for the Gold Coast bride.
The Silk Brides collection features both couture and ready to wear wedding gowns.
Make your wedding gown journey an enjoyable one.
For a personal appointment, please contact our showroom.
Silk Brides is open by appointment only.
Ph: 07 55 194 172
Mobile: 0410 138 652
Email: info@silkbrides.com.au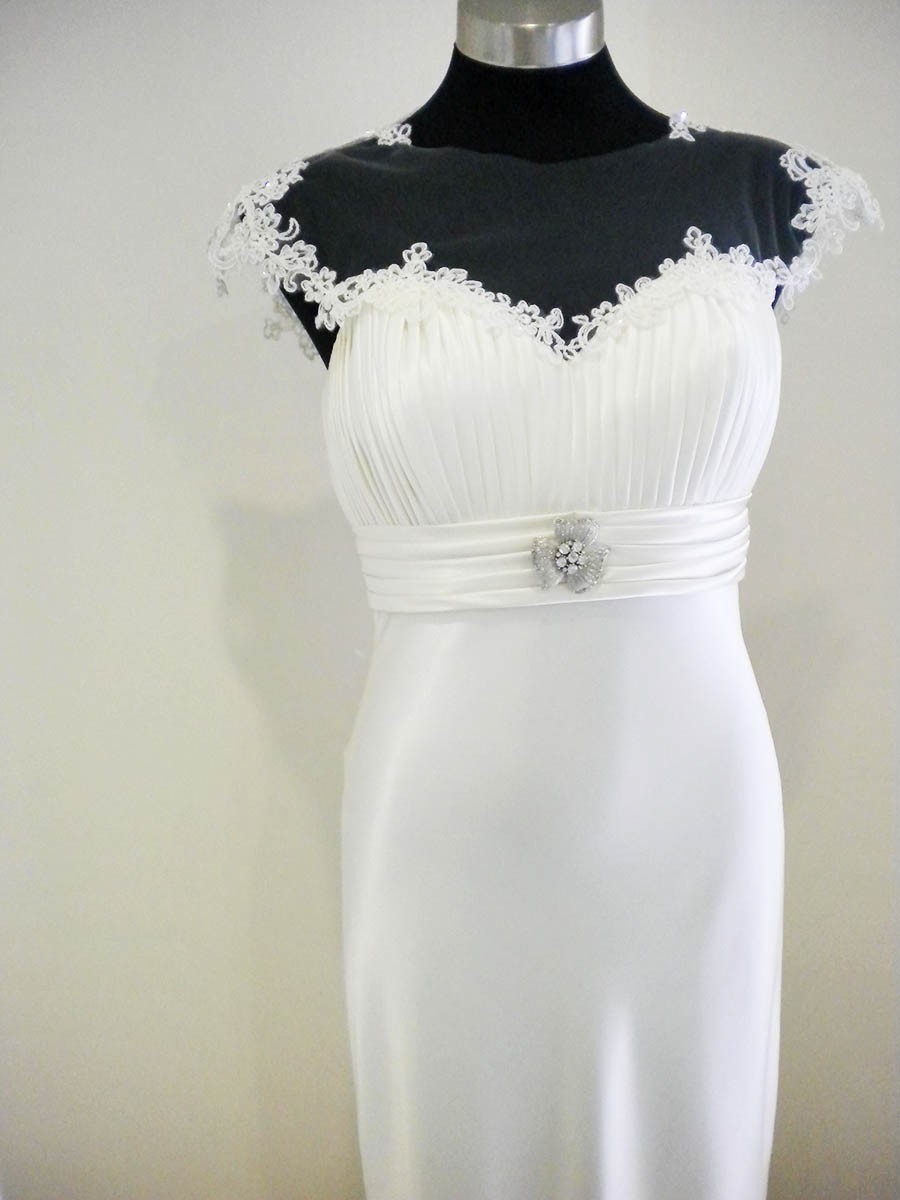 The Most Beautiful Wedding Gowns
Silk Brides will inspire the modern bride who enjoys superior styling, high quality fabrics and fine, handcrafted details.
The Silk Brides signature style is one of simple elegance and sophistication. Bridal design styles range from opulent ball gowns to gowns with an 'understated elegance'. The range includes both contemporary and traditional fashion statements. Every Silk Brides wedding gown features luxurious fabrics, a glamourous design and a refined silhouette.
Silk Brides combines creativity, the highest quality fabrics and construction expertise to deliver truly beautiful bridal wear.
Head designer and owner Elena Wille brings many years of creative passion, dedication and delicate design to every Silk Brides wedding gown.
Elena understands that every bride wants to look her beautiful best on her wedding day. She is dedicated to realising the 'wedding gown dreams' of every Silk Brides customer.
Wedding Gowns to Suit Your Budget
The Silk Brides ready to wear collection offers wedding gowns with classic styling and timeless flair at a realistic price. Every ready to wear wedding gown is created with love, care and precision - and is handcrafted exclusively at the Silk Brides Gold Coast studio. Each design is exclusive to Silk Brides and is not available anywhere else.
Couture Wedding Gowns
The Silk Brides couture wedding experience offers the bride an opportunity of a lifetime, where an individually designed and lovingly handcrafted wedding dress is made to measure
To have and to hold.
Each couture wedding gown is truly an inspired work of art. All couture gowns are carefully constructed to flatter each bride's unique figure and compliment their individual personality. A couture wedding gown offers the bride a beautiful design that will cherished for all time.
Bridal dreams come true at Silk Brides.
Contact us for a private appointment.
Ph: 07 55 194 172
Mobile: 0410 138 652
Email: info@silkbrides.com.au